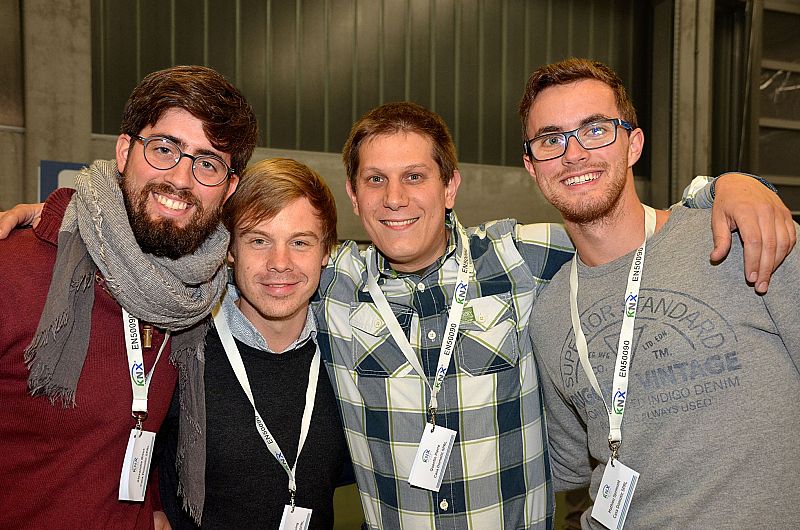 Prelude won the KNX Innovation Award 2018
System integrator Prelude won the 2018 KNX Innovation Award on Thursday, October 25.
The company won the coveted award by integrating a private villa with a very large number of features based on the international KNX standard. Virtually every conceivable technical installation in the villa can be controlled and supervised via KNX. In this project, components and systems from 13 different manufacturers work in perfect harmony.
The presentation of the KNX Innovation Award 2018 took place during the KNX Network Event on 25 October at the Thomas More College in Sint-Katelijne Waver. For this edition of the award, six projects from five different KNX professionals were nominated. The projects were varied: the renovation of an old EIB/KNX installation dating from 2000, the automation of an equestrian hospital, the complete energy regulation of solar panels, charging stations, and heat pumps, a country house converted into a law firm, and two private villas.
Arguments of the jury
The jury had the difficult task of choosing a winner from these very diverse projects. It was a difficult task," said jury chairman Jan Derua. In the end, the choice went to the Prelude project, for which the jury had a number of arguments. "In this project, KNX proves that the standard is perfectly suited as a technology for the most extensive integrations. Furthermore, this project shows that the KNX protocol remains very faithful to the required compatibility, unlike many other manufacturer-specific systems. Moreover, the work done in this villa, with its enormous number of systems and features, is very special in terms of size and specialty.»
Numbers two and three
In addition to the winner, the jury also announced the second and third place winners. Domotechnology won second place with the integration of an old EIB/KNX installation dating from 2000, where 70% of the old components could be reused. Db-Electrics came third with the automation of DAP Equinox, the horse hospital. Db-Electrics automated among others an advanced operating room. This year's jury consisted of Joost Demarest, CTO/CFO of the KNX Association, Steven De Bruyne, system architect at the KNX Association, Ufuk Unal, certification director at the KNX Association and Jan Derua, KNX tutor at Thomas More College.