Safety and security
Prelude is an experienced provider in the connected world, offering innovative solutions in all areas related to the protection and security of goods and individuals. We utilize the best products and techniques to secure your company.
CCTV

Protect your business with Prelude! Our service includes the study of your project, the analysis of the site to be covered, and the integration of the CCTV system. As our solutions are as numerous as the worksites, we offer a customized service that can be coupled with other safety and security systems.

Intrusion detection

Whatever the perimeter to be covered, whatever the use, we offer you an intrusion detection system perfectly designed to meet your requirements. Certified INCERT and authorized by the Ministry of the Interior, Prelude analyzes the infrastructure of your building and your site to increase its protection. We can also couple your intrusion detection to your wider security system.

Fire detection

Our fire detection systems can be adapted to all types of buildings, industrial sites or offices. Our objective is to ensure the safety of the occupants and to comply with the requirements of the Fire Services: the NBNS21-100 standard. We develop effective coverage by positioning detectors, extinguishers, and reels and by developing emergency plans.

Access monitoring

Prelude offers a wide range of access control/access monitoring systems that help organize the flow of people, selectively manage the accessibility of areas, and record employee movements. No longer use keys but opt for a system of cards, badges, codes, biometric readers or smartphones, via Bluetooth or NFC. This then assists in optimizing your team's use of buildings.

Security and evacuation sound system

Avoid disasters by opting for a security and evacuation public address system that is perfectly integrated into your company. Thanks to Prelude, you will be able to make the public aware of the emergency criteria and evacuation methodology, enforce the building's prevention and evacuation plan, indicate the quickest and safest route to the exit, and limit the effect of crowds and subsequent panic.

Emergency lighting

It is highly likely during a fire that the lighting will fail. It is especially important to have reliable emergency lighting to properly mark and illuminate escape routes. Prelude ensure that the luminaires are always operational, automatically tested, and linked to the battery system.

Nurse call

Ensure patient safety and support medical staff. Prelude integrates the various stand-alone nurse call systems with other safety and security solutions to help you save time in an emergency and provide vital information at the point of care.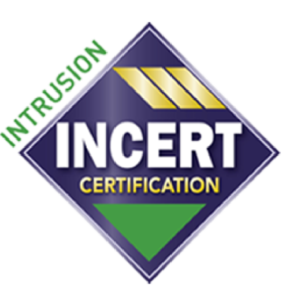 Rencontrer
nos spécialistes
Prelude, le partenaire des professionnels des techniques spéciales