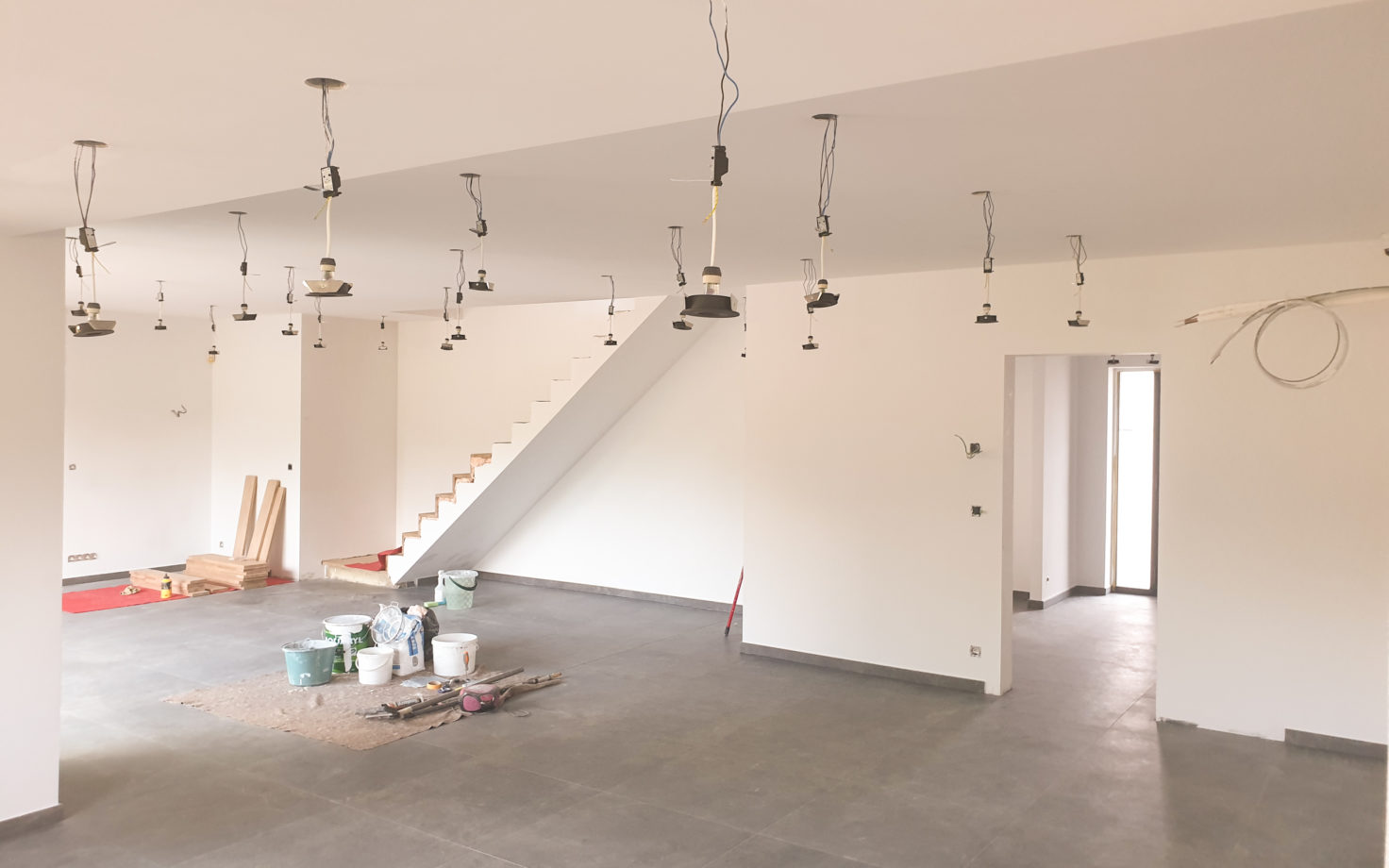 New construction in Wandre
For their new construction, our customers wanted a fully home-automated house.
Numerous controlled outlets are linked to the client's smartphone for optimal control of the home's electrical appliances. In order to link the multiple logics of solar protection, exterior, and interior lighting, shutters, and heating, a weather station was installed. This station transmits important information to the home automation system. The floor heating system and the boiler are perfected by a time program defined by the customer.