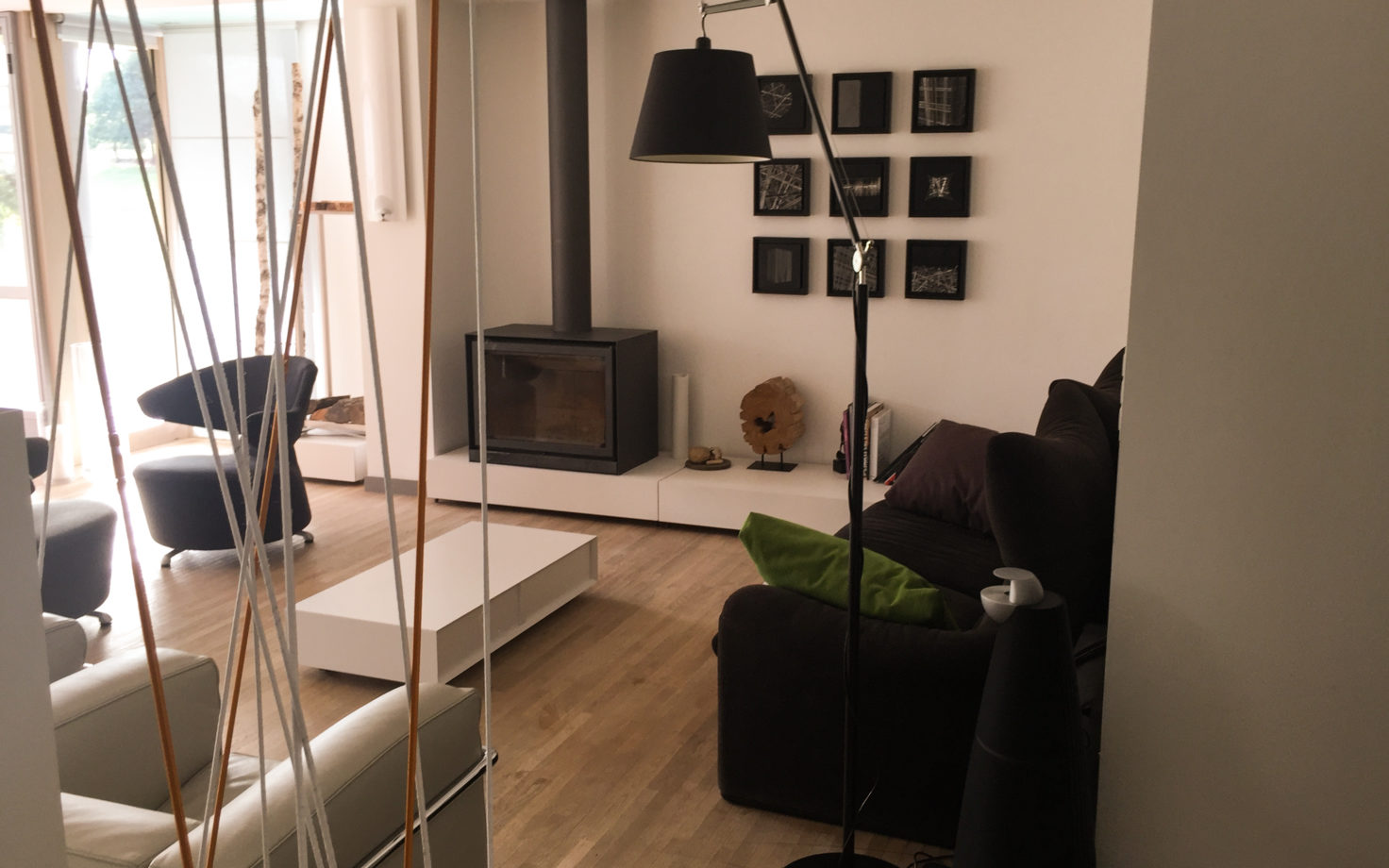 Automation in the face of paraplegia
Faced with our client's paraplegia, our goal was to increase his independence and facilitate his access to his home.

For the access control, a videophony was set up in order to control the entrance door and the garage door. This can be done from a cell phone or tablet, allowing the customer to open the door from any room in the house or remotely in the case of delivery, for example.
Regarding security, a CCTV system and an alarm have been installed. To facilitate the use of the cameras and intrusion detection, the system is connected to the different devices of the customer. It is able to arm/disarm the house remotely as well as access the video surveillance content.
Simplifying the daily gestures was also a desire of the customer. To do this, we home-automated the windows, shutters, and French doors so that they can be opened from switches and via visualization. The lighting was adapted with sensors and new management of the buttons.